The Players... Peter Salerno, the country's greatest cat burglar; Dominick Latella, Pete's partner, brother-in-law, planner & look-out man; Gloria & Sandra Savino, the identical twin sisters from a mob-connected family who married street-wise Pete & middle-class Dominick; Wally & Flo Gans, their main 'fences' from NY's 47th St. diamond district; Frank Bova, Pete's mentor, a former Army Ranger & solo cat burglar; Carmine Stanzione, their driver & another brother-in-law; the various cops and FBI agents who chased them, the mobsters who wanted a piece, and the copycat wannabes…
"Local cops, the FBI, and the Mafia are all in accord: the greatest team of cat burglars in history was a pair of (NY) natives, Peter Salerno and Dominick Latella."
- Judge Kenneth Lange, Westchester, NY County Court
The New York and Palm Beach newspapers called them the Dinner Set Gang, because they did something no one before or since had the guts to brazenly do… they stole the most valuable jewels while the wealthiest people were home, having dinner – or better yet a fancy dinner party – right under their hungry noses. Tied together by marriage to beautiful twin sisters, as well as by opposite personalities that meshed into a perfect team, Pete & Dominick were the Butch Cassidy & Sundance Kid of our time.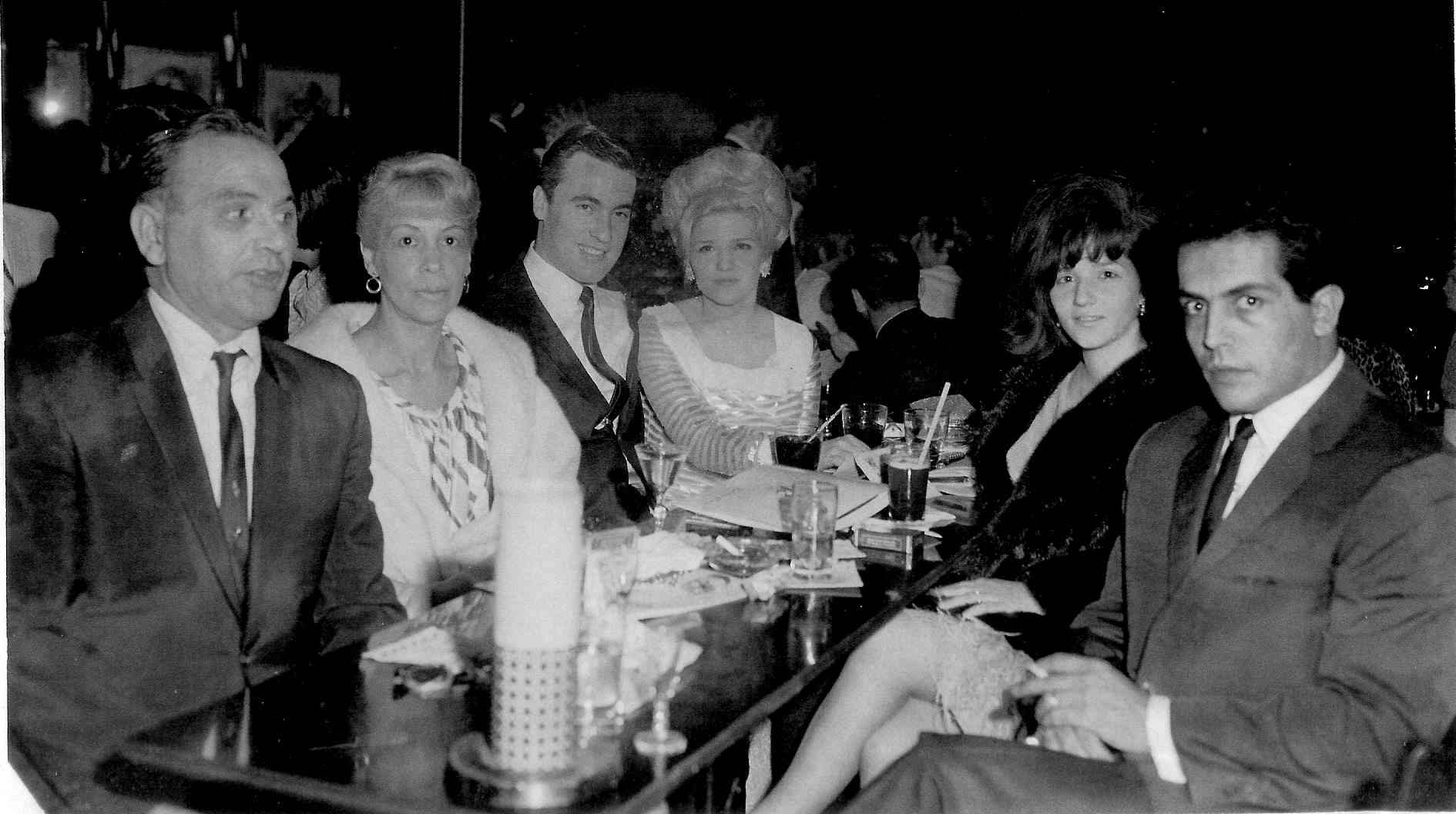 (l. to r.) Carmine & Mary (Pete's sister) Stanzione, Dominick & Sandra Latella, Gloria & Pete Salerno - 1967
The Pennsylvania main line papers called them the Fat Cat Burglars - "Fat Cat please don't come back, whoever you are," the headlines would say - because they went after only the mega-wealthy of society and their mega mansions... the DuPonts, the Flaglers, the Macys, the Gimbels, the Wallaces of Reader's Digest. The FBI called them The Travelling Trio as they chased them for decades up and down the East Coast and beyond.
"In anything that you read in the last 40 years in regards to jewel thieves, Peter Salerno's
name always comes up. And he's the standard by which all other jewel thieves are judged."
- ret. Det. Bill Adams on 60 Minutes
Peter Salerno had been trained in a unique concept – stealing while people were there – by Frank Bova, who had led a Ranger team during WWII to pilfer documents from the Nazis. Bova had used his skills to become a lone burglar who was never caught, and he passed his experience on to Pete. The idea was common sense really, even if counter-intuitive to everyone else… if people were home and moving around, their alarms were off, so Pete & Dominick could move around also… if they could keep an eye on people at dinner, there'd be no surprises… and, if the wealthy were home, the best jewels would be too, rather than out on their necks and wrists. Add to that a new innovation of Pete & Dominick's – approaching mansions from the water, in a raft coasting along the ocean of Palm Beach or on Long Island Sound – and they could hit and be miles away from any police roadblocks in no time.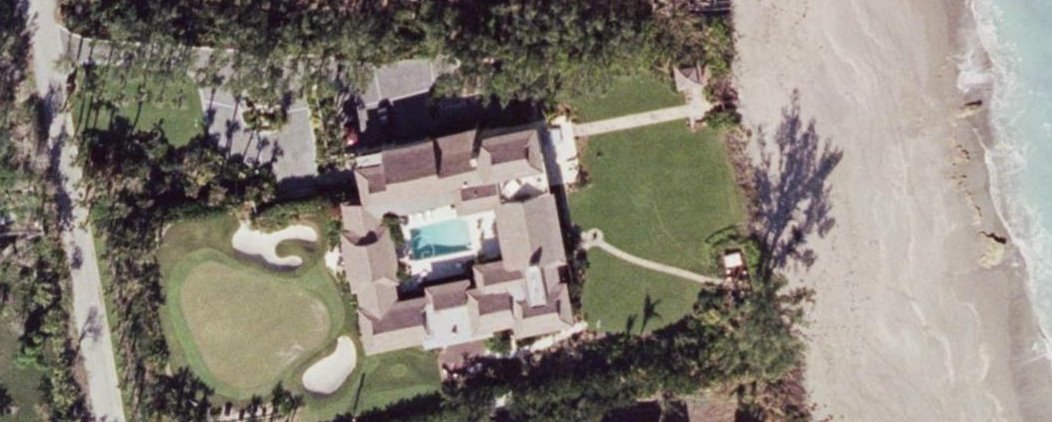 site of the biggest home burglary in U.S. history... occupied by heir of the DuPont family - Florida 1973
It worked, big time… to the tune of an estimated $75-$150 million in jewels. They were never caught as a team in their heyday, living the good life of Rolls Royces and $500 suits, enough cash around that their twin sister wives were unaware of how to write a check. One of their connected uncles loved to joke about Dominick & Sandra, "They're in the iron and steel business… she irons and he steals!"
"When you talk to guys like that, it's like talking to the Hall of Famers"
- ret. Det. Cornell Abruzzini, Greenwich, CT police - Associated Press story
Yet they were still getting scammed by their own friendly fence, Wally of 47th St., who gave them only a fraction of the true worth of their scores. Wally & Flo retired to North Miami Beach after the two biggest jobs – the DuPonts and the Flaglers – while the Dinner Set Gang kept working. But never any weapons, no violence or confrontation… gentlemen thieves in their own way.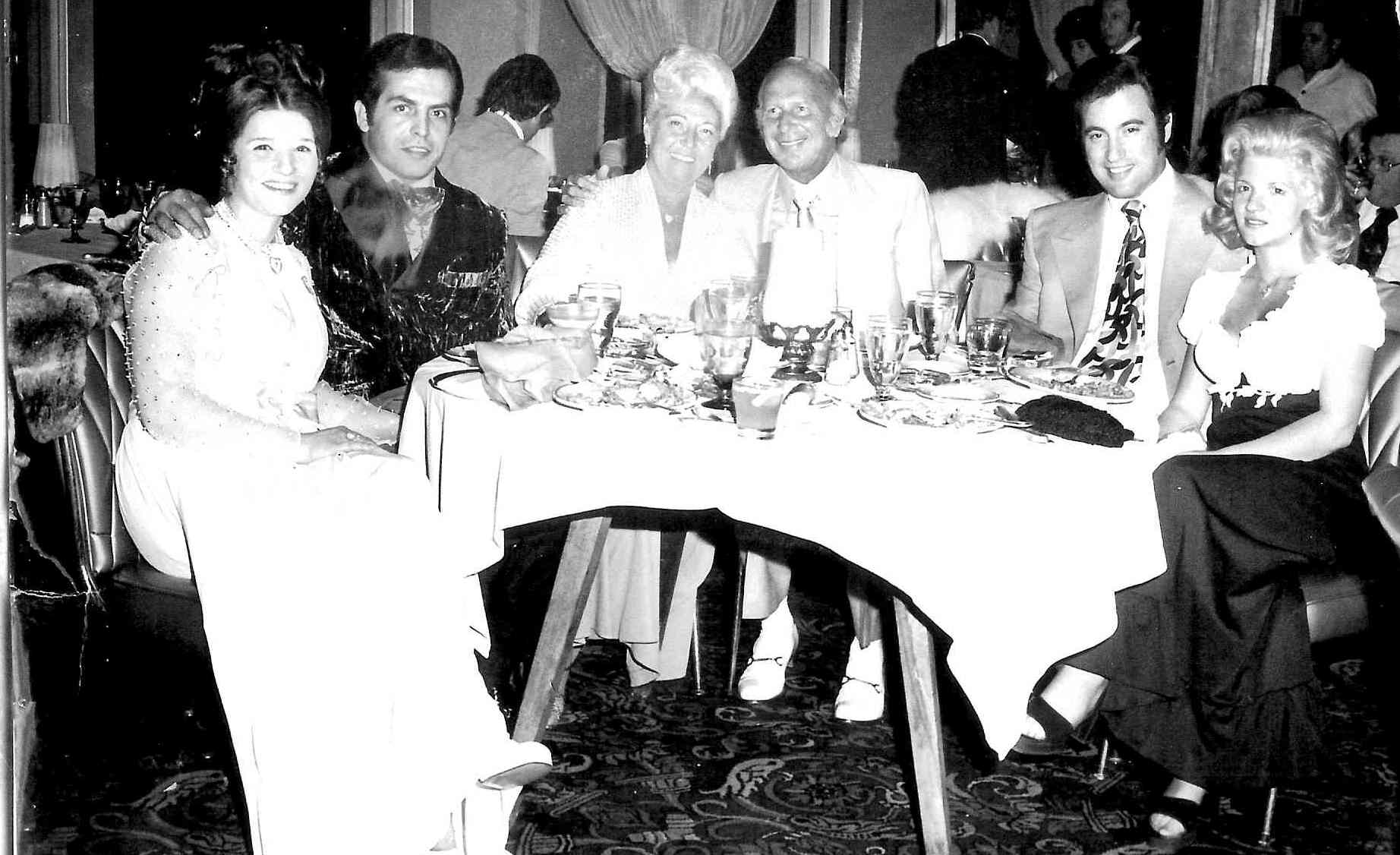 Gloria & Pete, Dominick & Sandra, flank their "fences" Wally & Flo Gans - Florida, 1973
Only death threats from the mob stopped them for a while, sending them into witness protection (where even under the noses of federal marshals they met to take down a few mansions, including the Pillsburys.) When they came out and reunited in late '91, they had a further purpose… Pete's wife Gloria had breast cancer, and their business had no health insurance. They went on a tear through New York, Pennsylvania, Connecticut… breaking all their own rules of preparation and cover, and one night everything went wrong… and the cops who finally caught them realized a bit at a time whom they had in their grasp.
When they'd served their time, Pete & Dominick couldn't keep from wondering… was the final chapter written yet… should they go after Wally, the fence who had beaten them worse than they had taken anyone else? This team, who had scored the largest home burglary in the country's history, whom even the cops and the feds said were the best ever… what could the old Dinnerset Gang do with modern equipment, coupled with their guts, knowledge and discipline? Idle thoughts… but as Pete says today, "I'm the best that ever was. Still am."
© 

2012 

A-Films, 

LLC  

all rights 

reserved